No matter where you're living, rent probably takes up a sizable chunk of your budget. But how does what you're paying compare to rent prices across the U.S.?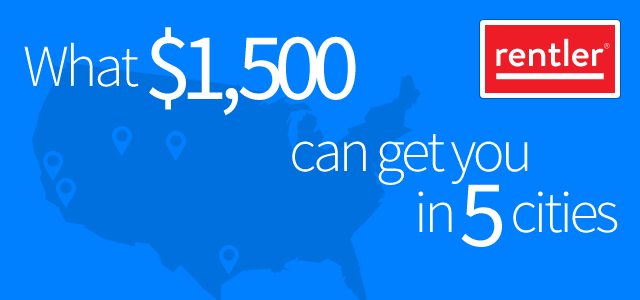 If you're living in the booming San Francisco area, the median cost of rent hovers around $3,000. Meanwhile, in small cities like Springfield, Missouri, the average tenant pays just $475 a month. In most metro areas, however, the average rent hovers around $1,500.
Here's what that money will get you in 5 different cities:
Salt Lake City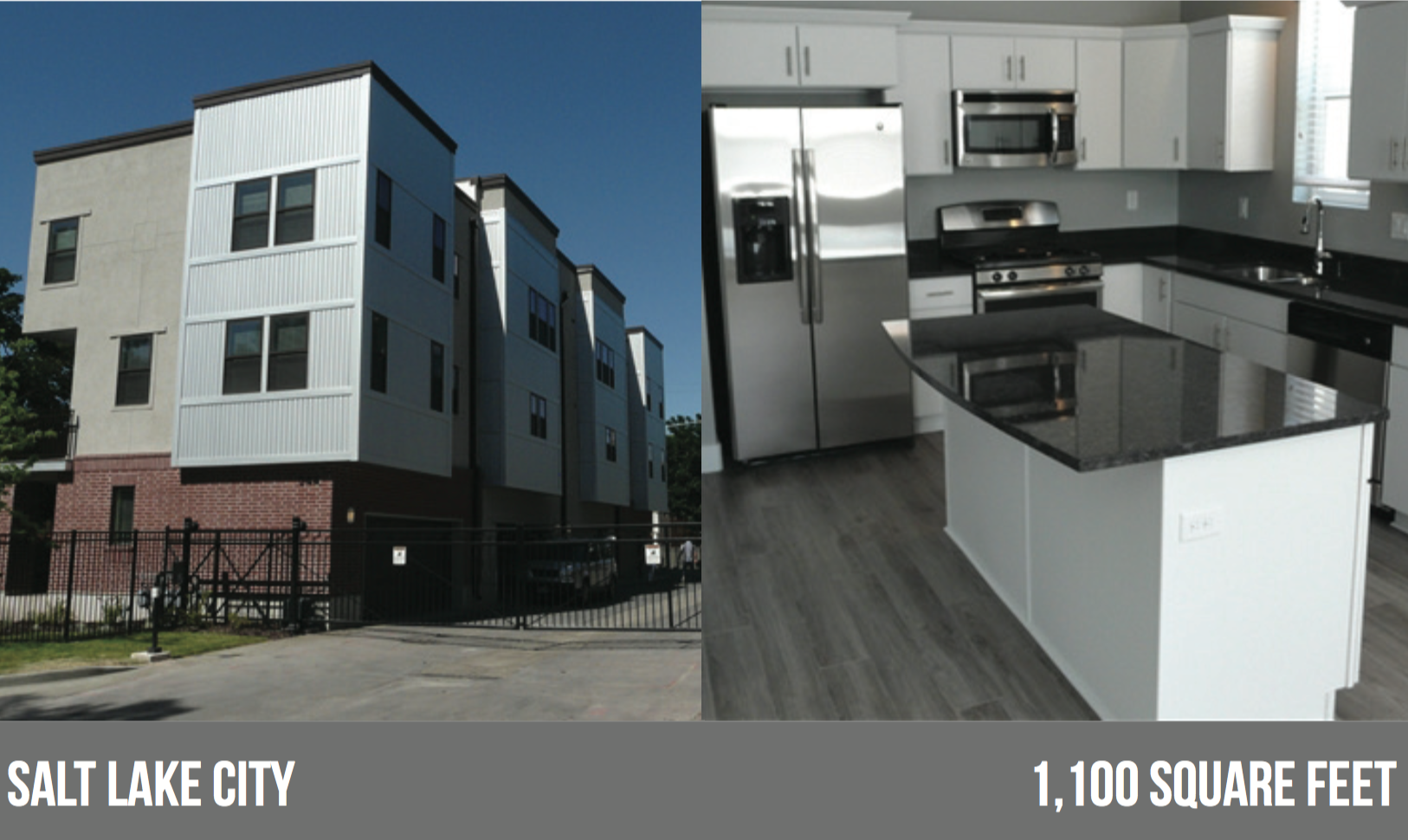 Rent is fairly affordable in the small city of SLC. For $1,525 a month you'll get two bedrooms, two and a half bathrooms AND a two car garage.
Los Angeles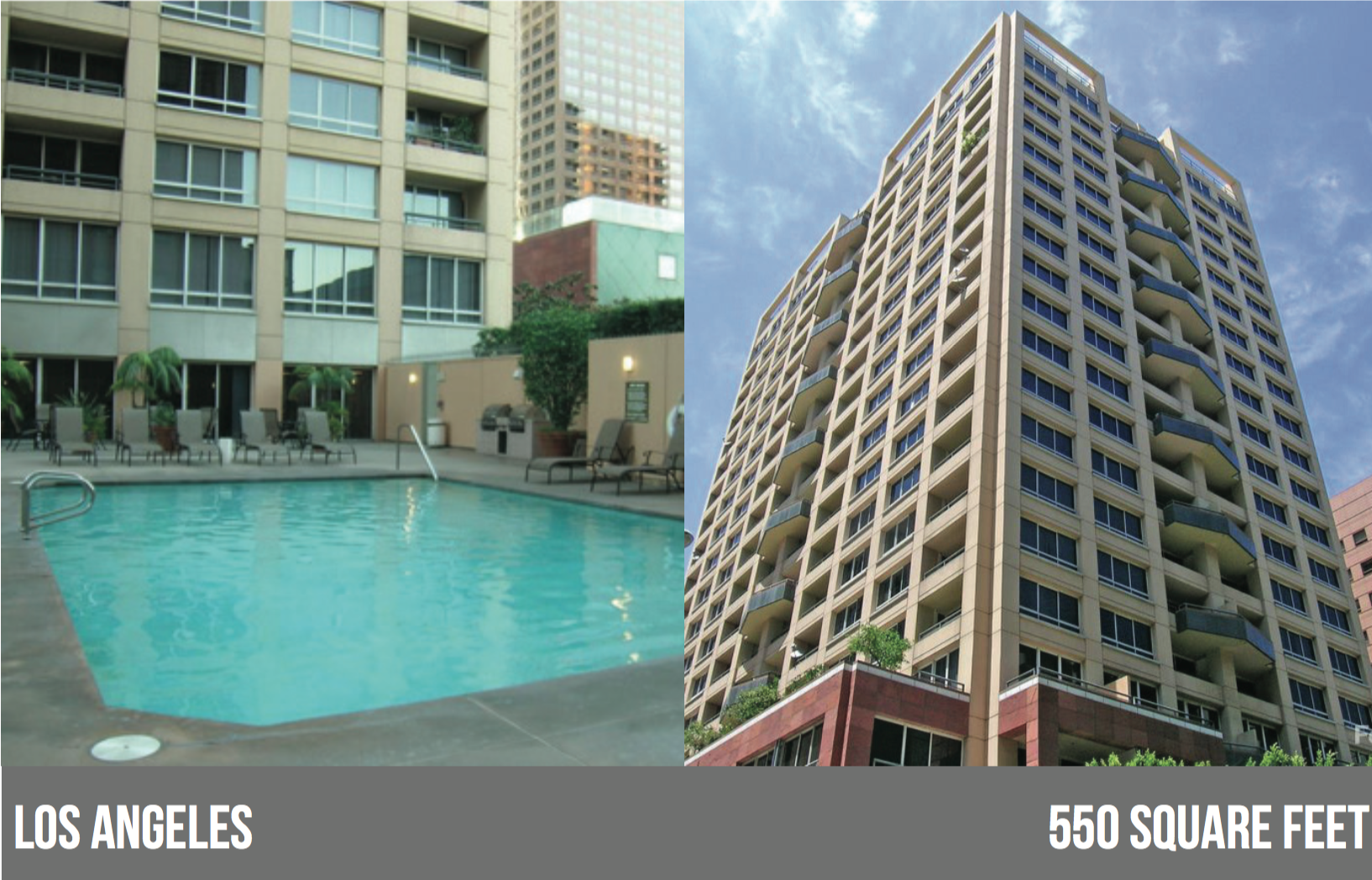 At 550 square feet, this studio apartment in the heart of LA is a tight space, but it features one California essential: a pool. For $1,550 it also comes with a parking spot, which is rare and valuable in the car-loving city of Los Angeles.
Houston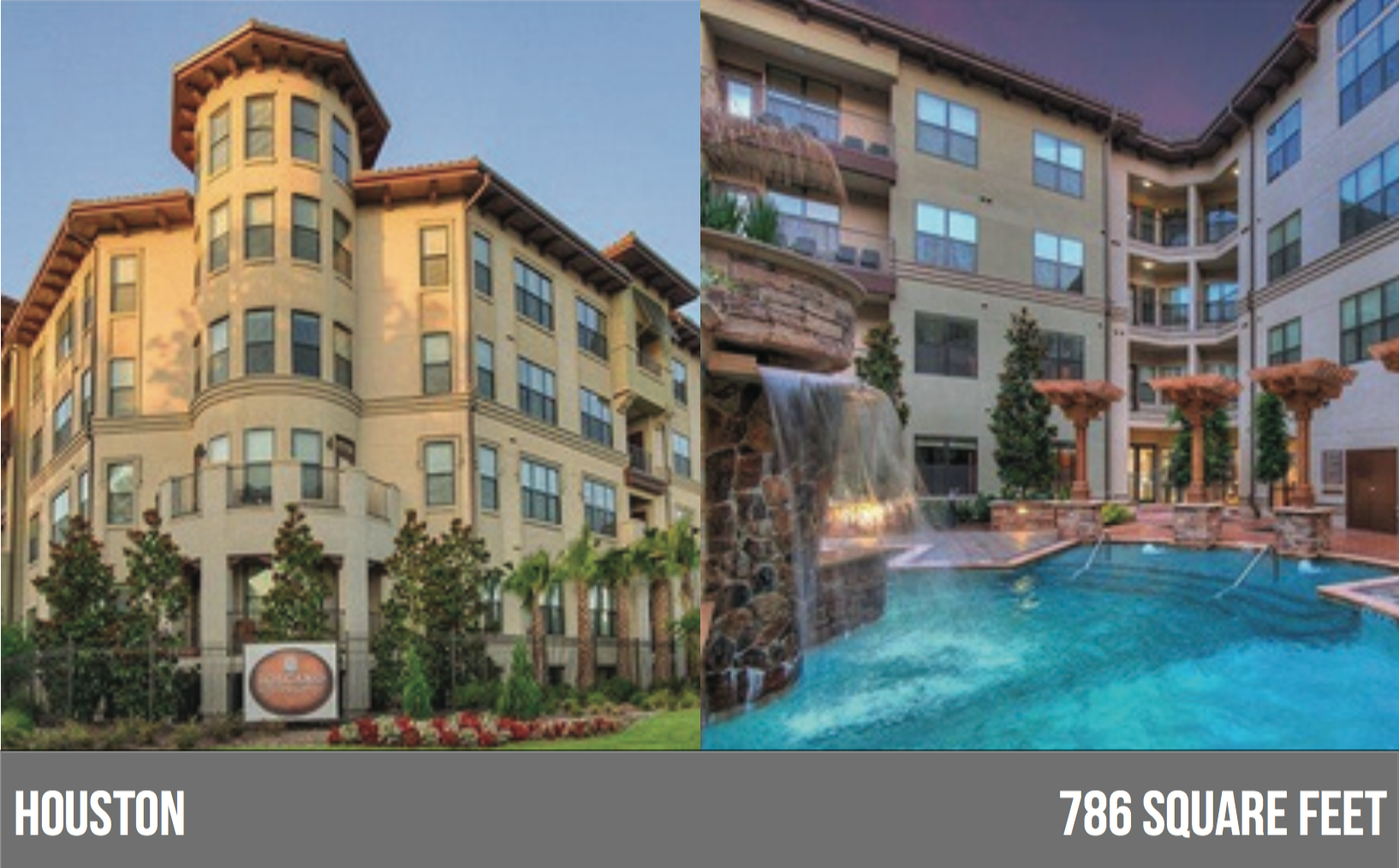 Move to Houston and you can get a one bedroom, half bath apartment downtown for just $1,470. This apartment is near jogging trails and parks, with a chef-caliber new kitchen and high ceilings.
San Francisco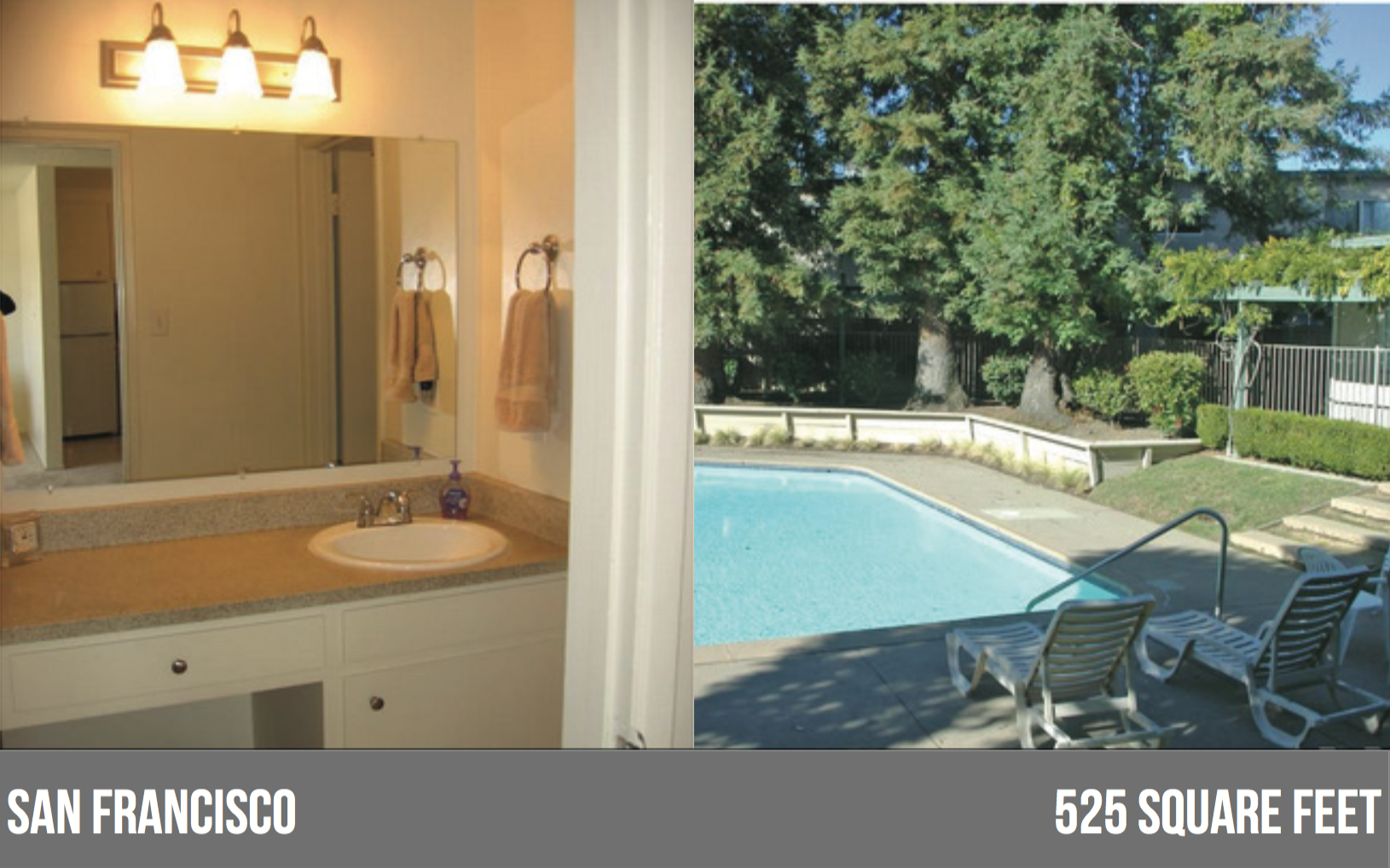 Turns out we don't actually have any listings for a San Francisco apartment that's under $2,000. What they say is true, living in the tech paradise is pricey. However, if you want to live in nearby Walnut Creek (a half hour commute each way) you can rent this 525 ft. studio with a half-bath.
Chicago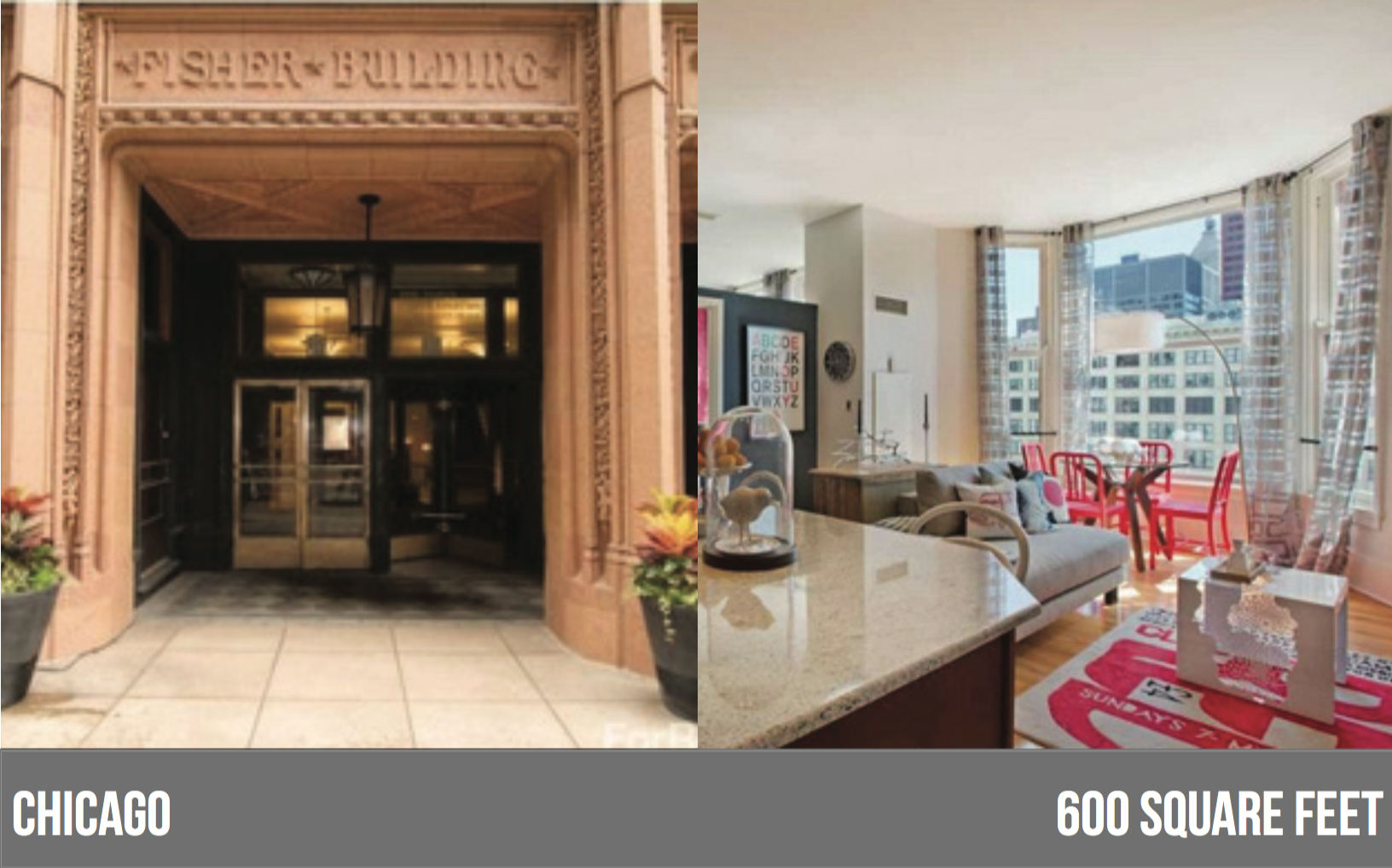 It's surprisingly easy to find a decent-sized studio for under $1,500 in this big city. The historic 600 ft. studio pictured above is $1,455 and has perks like granite countertops, an awesome view, and a washer/dryer.
Denver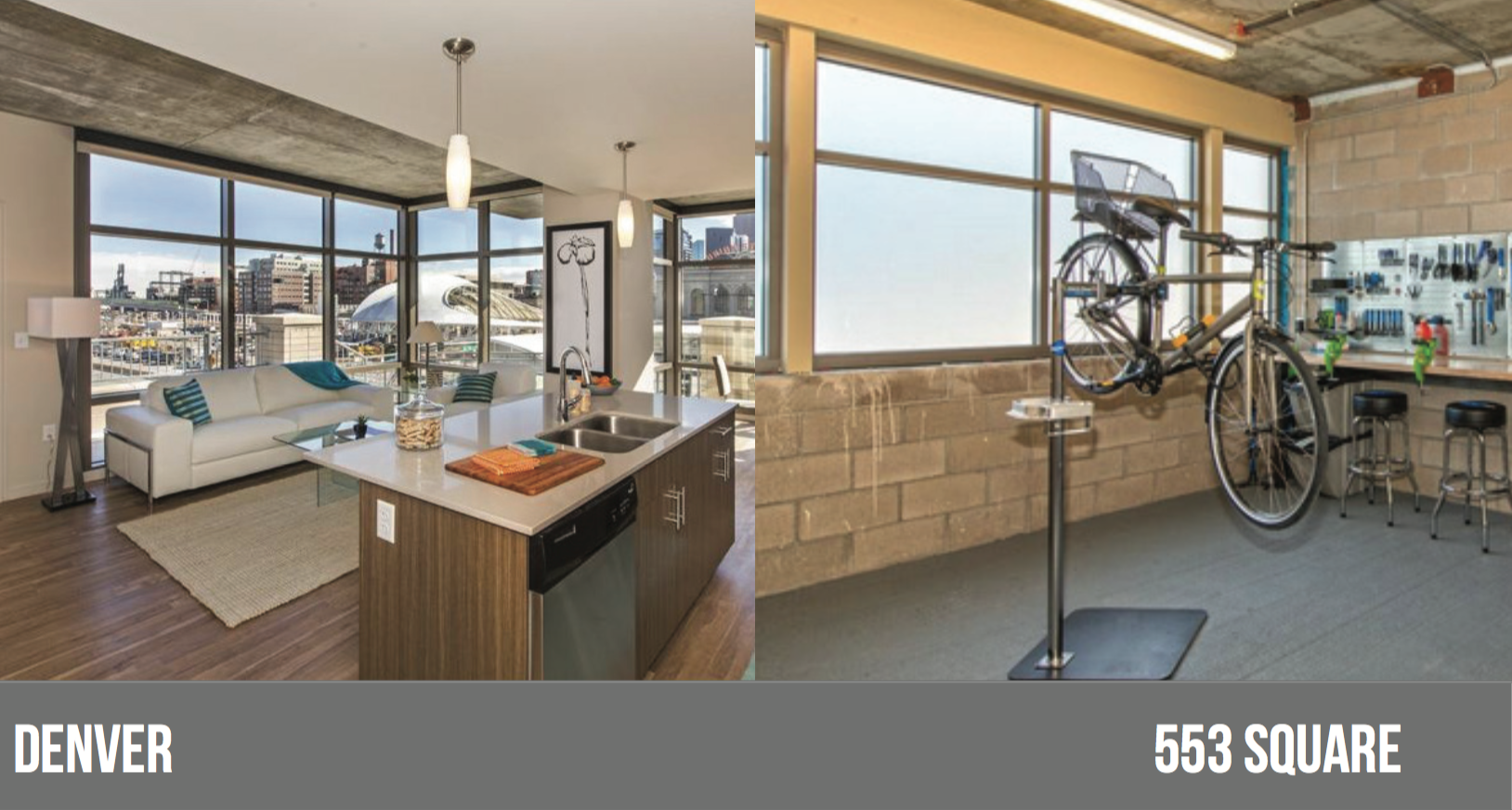 In Denver, $1,525 will put you in a 616 sq. foot studio. The amenities are what really make this place though, you'll get a rooftop pool with seriously awesome view of downtown Denver, a bike maintenance area,  and fireplaces in an outdoor common area.
Feel free to use the comment section to gripe/gloat about your living situation.