When searching for a new apartment to rent, you'll probably run into a few listings that make you wonder if it's too good to be true. So how do you avoid the possibility of falling for a rental scam?
This post covers the basics about how to recognize and avoid apartment rental scams. By the end of this, you'll have better clues about listings that are not legitimate and how you can avoid them.
(Sidenote: If you're looking for listings on Rentler, they have a full-time fraud team looking for fake listings and a process in place that helps stop fraudulent listings before they go up. But occassionally you'll still run into someone who was able to scam the system- that's  when these tips will come in handy!)
First things first, what is a rental scam?
Generally, rental scams revolve around cash exchanging hands for the wrong reasons. There are so many kinds of scams out there.
In simple terms, a rental scam is when a scammer tries to solicit cash in exchange for an apartment that he/she isn't legally allowed to rent out.
When you find your dream place and take the next step, look at who listed the property.
Are they part of a professional property management company? Do they have a professional website you can trust? Good reviews? That's a good indicator it's legit.
For listings posted by a DIY landlord, you'll need to do your due diligence. So, what can you do to ensure you don't find yourself in a rental scam? Here's everything you need to know:
How to Recognize an Apartment Rental Scam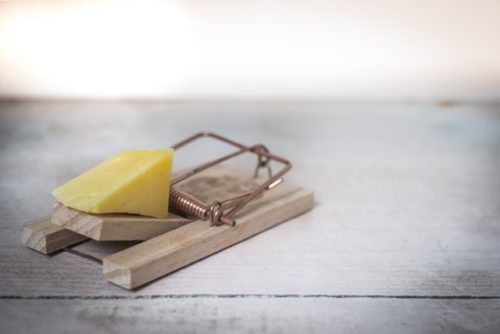 Before you can learn how to avoid getting into a scam, you must first know how to spot one from a mile away. That means looking out for red flags and indicators that don't seem legitimate.
1.   When the landlord seems too eager to lease the apartment.
Nowadays, landlords are often very thorough when it comes to tenant screening. They'll do a background and credit check just to make sure that you are an ideal candidate
However, if you come across a landlord who doesn't care about knowing who you are first before leasing the apartment, be very cautious. It could be a scam.
2.   When the landlord requires you to send money even before you meet with them or view the apartment.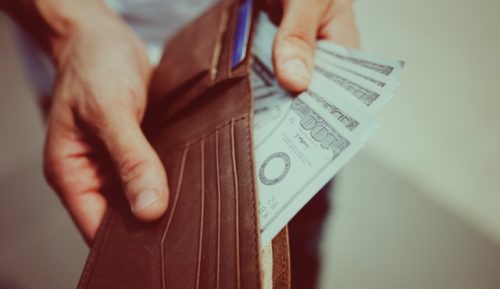 This one's a classic red flag. And don't get it wrong, at some point landlords may ask you for money upfront (application fees and so on). However, that's always after you have met, talked, viewed the apartment and agreed to fill out an application form.
Obviously, you shouldn't let anyone coerce you into paying for something you haven't seen. Sweet words and charming photos don't count. You need to make sure you see the property and confirm that you are dealing with the legal owner or manager.
3.   When there's no lease agreement to sign.
When moving into a new apartment, a lease agreement is always very important. It dictates what the landlord requires of you and what you should do in case something happens.
In fact, a lease agreement is more important to the landlord than it is to the tenant. Therefore, when the landlord doesn't require you to sign a lease agreement, you should rethink the offer. It's a major red flag.
4.   When the landlord is "too far" to show you the property.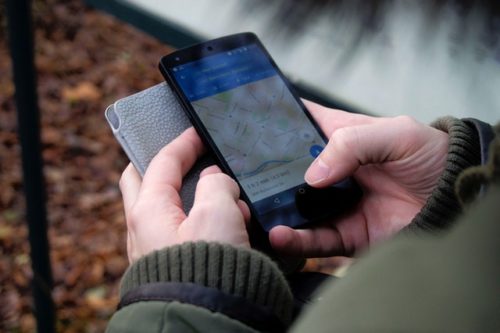 There are a few instances where you'll come across rental vacancy listing by people who are "too far to come to show you the apartment."
The listing poster may tell you that they are living abroad, or they won't be coming back any time soon. In fact, some will try to ask you to pay them so that they can show up.
For example, they might say, "The only way to be certain that you are serious about renting my apartment is if you send me some money. After you do, I'll come so that we can finalize the lease."
If you come across this type of rental, walk away because it's a scam.
5.   When the landlord exerts a lot of unwarranted pressure to close the deal.
Yes! If you notice that the landlord is a bit pushy or in a hurry to get your money, it could be a red flag. If this happens to you, don't rush. Take your time to learn as much as you can about the property and its owner.
If everything checks out, then you can proceed to sign the lease. However, if you find yourself in doubt or having suspicions that the landlord is shady, it's best to walk away from the deal.
These are just a few of the many red flags you can use to tell whether or not you're walking into a rental scam. In order to be certain about a potential apartment, below are a few things you can do.
How to Avoid Apartment Rental Scams
Now that you know how to recognize scams, you need to learn how to scam-proof your search for an apartment rental. Here are ten tips you can use to achieve this:
Make sure you meet the landlord or manager first before sending them money.
Always insist on viewing the property first.
Do your due diligence to make sure that the landlord/manager is really who they say they are.
Always insist on signing a lease agreement.
Make sure the rent amount, application fees, and security deposits are within local legal requirements.
Be wary of landlords who insist on getting paid in cash. Because it is not easy to trace when the landlord disappears.
Make sure the lease agreement identifies the owner of the property.
Trust your gut. If it doesn't feel right, it's probably not right. Walk away.
Talk to previous and current tenants. They'll have more valuable information you can use to arrive at a sensible decision.
Make sure that the lease agreement is as per the rental listing. The details, terms, and price have to be the same. Otherwise, you may become a hostage of your lease agreement.
In conclusion, there are so many apartment rental scams out there and doing due diligence could save you thousands of dollars. Happy house hunting!