Whether or not you believe in making resolutions at the start of a new year, sometimes it just feels good to sit down and set some goals. I live in a rental and put together a list of things I want to get better at in 2017. Maybe you'll find them helpful, too.
Add some greenery.
Plants are the easiest way to make it seem like you renovated your entire space. In a desperate attempt to cover my old linoleum floor, I potted a bunch of plants and grouped them together in my kitchen like a little greenhouse. Suddenly it became my favorite spot in my whole house. Plant magic is real!
We've written about the best plants for apartment-dwellers before; but if you're still afraid of caring for a living thing, you can always opt for adding non-living items in Pantone's color of the year, Greenery.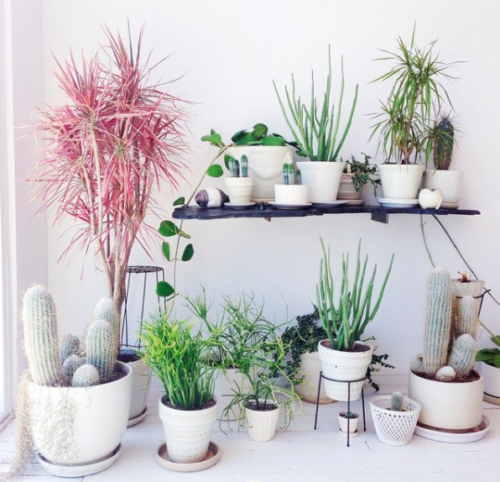 Cut the electric bill.
I pay utilities at my apartment and the power bill can get outrageous, especially in winter when I tend to use a space heater like it's the only thing keeping me from freezing to death. Step one is to be better at turning off my lights when I'm gone, step two is slowly replacing them all with LED bulbs.
According to Energy Star, you can save up to $75 a year on average by using LED or CFL bulbs, which last longer and use less energy than other bulbs. Even if you don't pay for utilities, switching out all your lightbulbs with energy efficient ones is a wise choice environmentally.
Splurge on one upgrade.
Every January I get caught up in the frenzy of a fresh start and start buying a bunch of inexpensive items in order to cheaply overhaul my apartment. This is bad and this is why I'm on my third Ikea table.
Instead, I want to save up during 2017 and at the end of the year buy the one thing at the top of my wishlist. For the cost of a few cheap bookshelves, you can buy a piece of art you really want.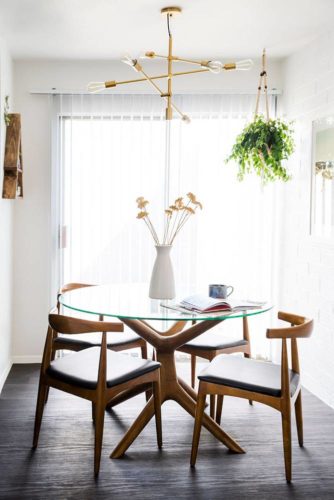 Set a cleaning schedule.
When you live in a small space, clutter and dirt accumulate quickly. This year, I plan to set up a cleaning rotation to make it less overwhelming when Saturday rolls around and my apartment is a disaster. For example, on Mondays sweep all your floors, on Tuesday do the laundry, Wednesday dust.
Cheers to a happy and functional new year!