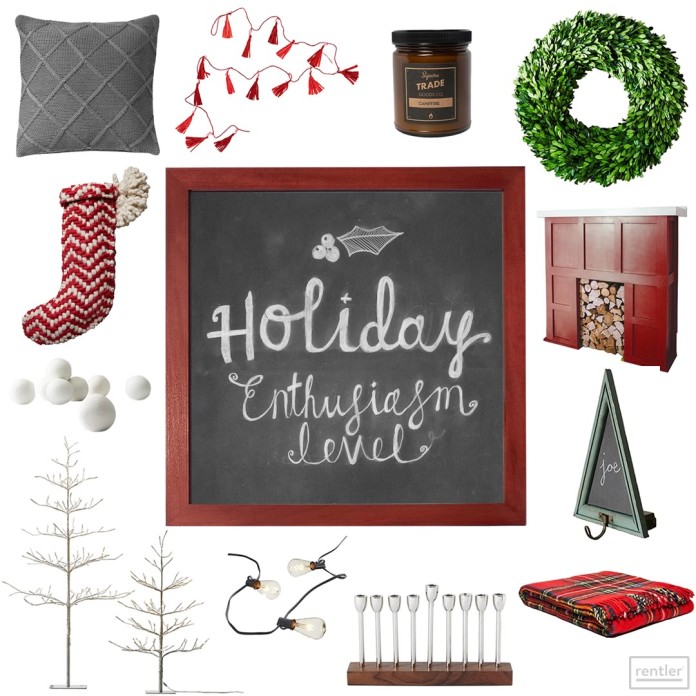 I have a theory that there are two types of people when it comes to apartment-dwelling decorators; the type that saves valuable space for holiday decorations and those who have given up on owning any themed-decor until they have more than one tiny closet to store it in. Wherever you fall on the radar, here are some pretty things to put in your rental home.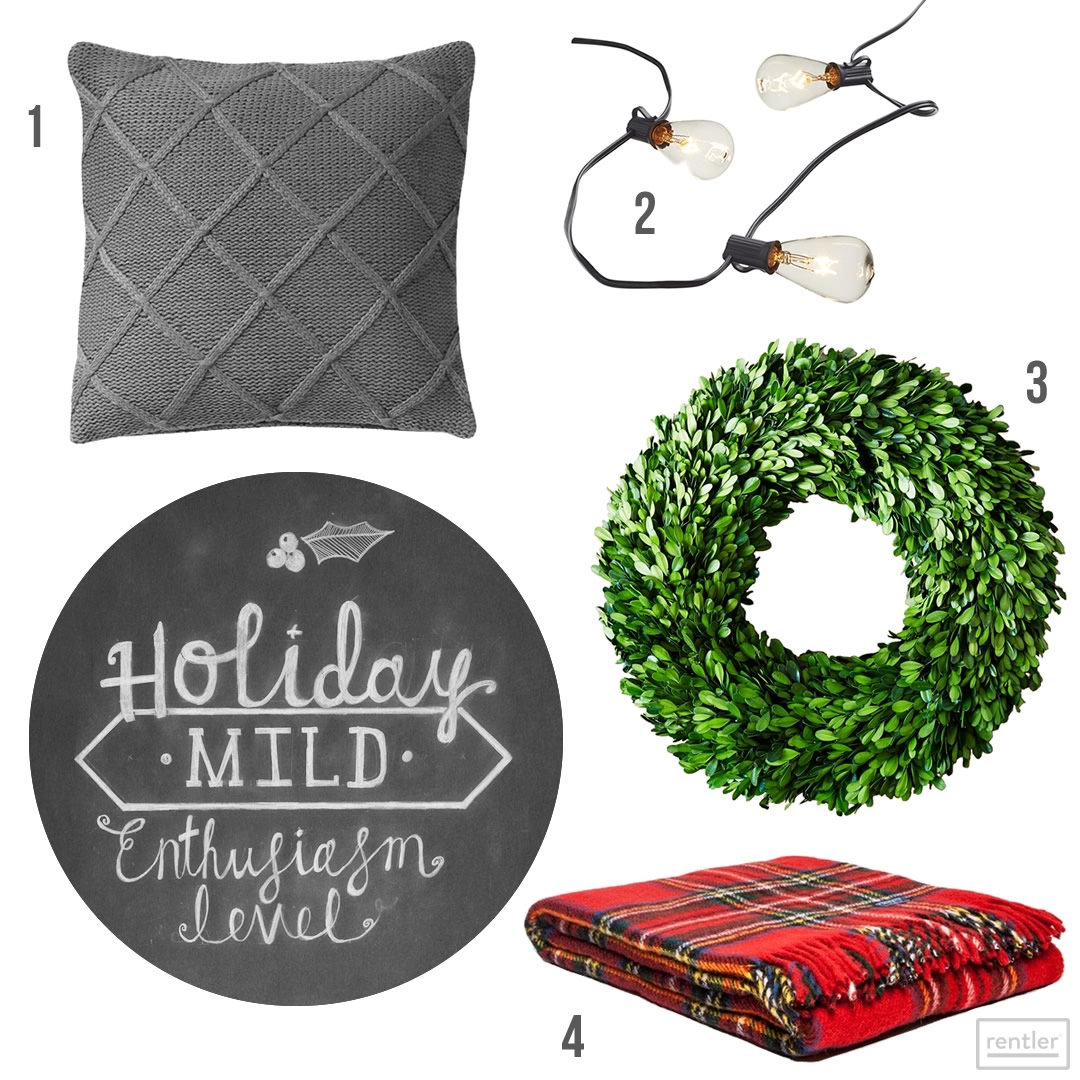 Mild holiday enthusiasm level: I guess I'll put up a few decorations to avoid being called a Scrooge
So you're not into trimming a tree or hanging stocking with care, that doesn't mean you can't deck your halls in a subtle way. These architectural Edison string lights can be strung over a window now and repurposed for balcony hangouts when warm weather returns. Throw up a classic green garland and toss a plaid throw on your couch for a minimalist twist on cozy winter decorating.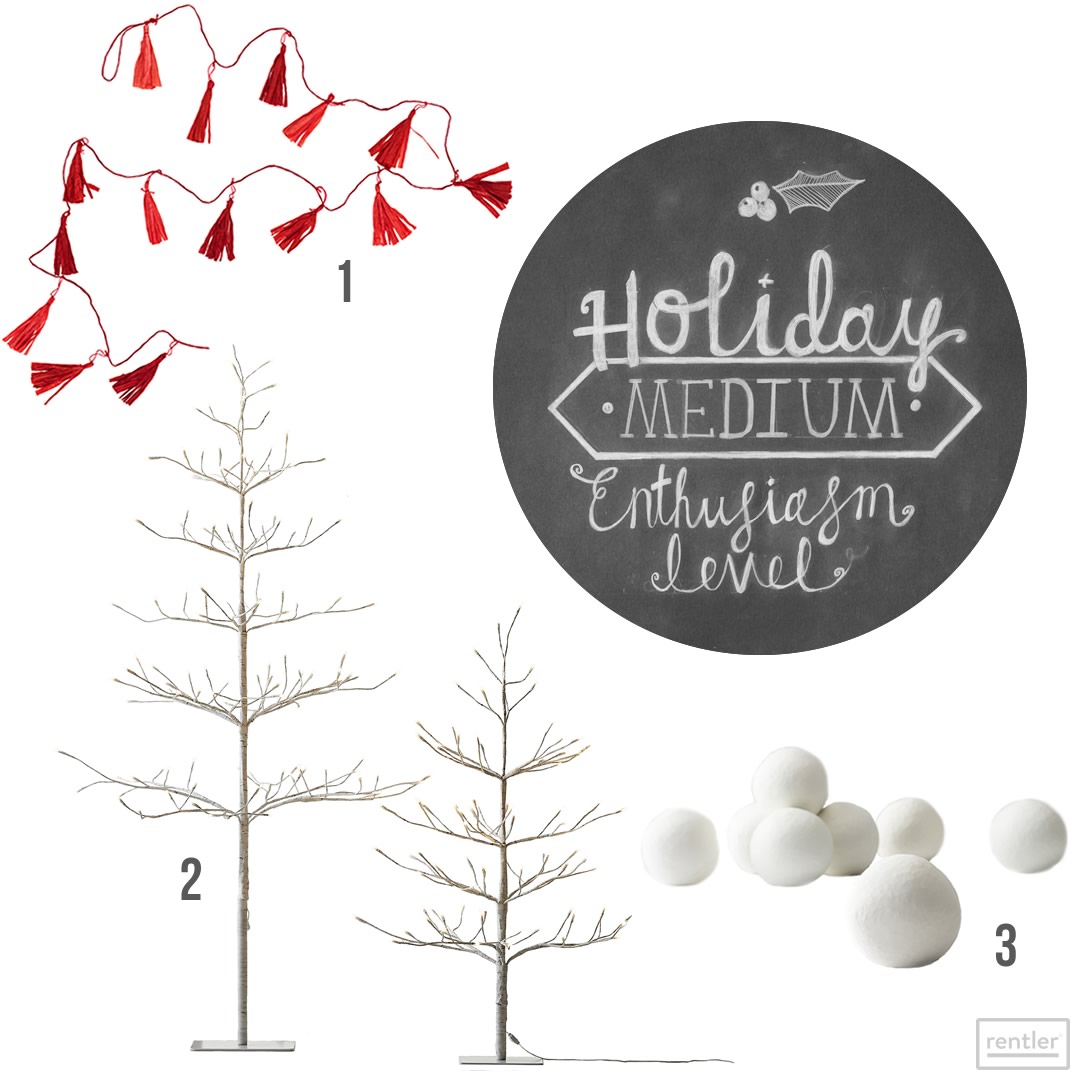 Medium holiday enthusiasm level: Sledding and fancy holiday parties, please.
If you're dreaming of a wholesome snowball fight but live in an apartment with no yard, these stress-relievers mimic the real thing. Set out a decorative bowl full and see if people can resist the satisfying crunch of squeezing one. Then, put up some twinkly birch trees, hang string of tassel garland, and invite everyone over for a festive party.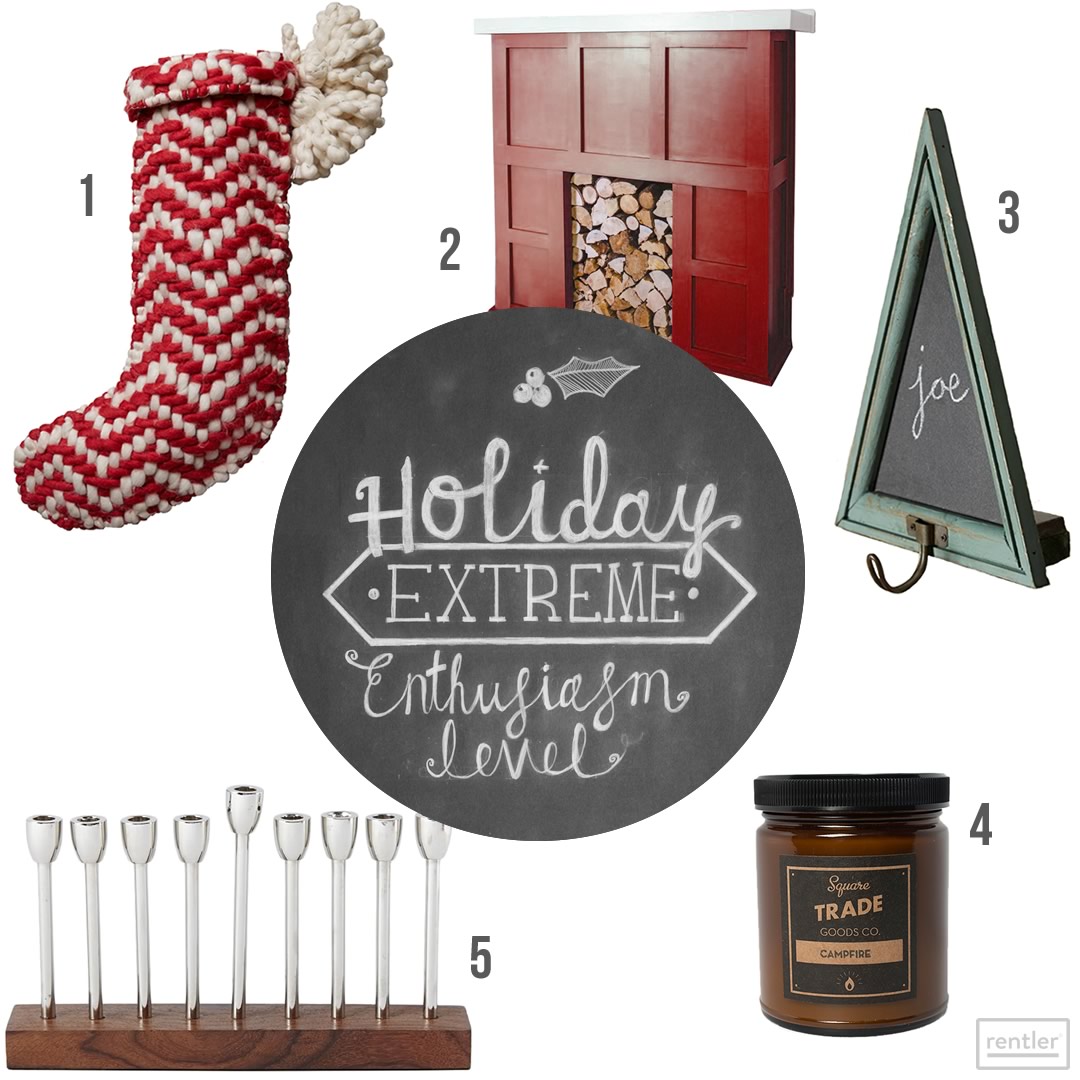 Extreme holiday enthusiasm level: I'm the person who has been playing holiday music since September
It's clear you're willing to go the extra-mile in the name of seasonal cheer, so pull out all the stops and make yourself a fake fireplace with this tutorial that you can take with you when you move. You'll need lumber, tools, and a little space for building, but if you can swing it this will be an awesome addition to your collection of holiday ephemera. After it's installed, hang some stockings or set up a sleek menorah, burn a fire-scented candle and pour yourself a glass of wassail- you just conquered holiday decorating.